As from 19.12.21 Wizz Air will offer flights from Brussels South airport to Kiev. And on 01.06.22 the company will add a Brussels South to Lviv service to the network. Both routes are flown twice per week. Both destinations will be services with brand new Airbus A.321 aircraft. Wizz Air then offers 19 different destinations from Brussels South airport.
Earlier this week a major refurbishment of the Styl Aviation nv workshop started at the north side of Antwerp Airport. The building will receive new walls and roof as well as new doors. This will make this workshop not only very eco-friendly, it will result in a more happy working environment for the company 's workforce.
Starting on 4 December 2021 Wizz Air offers twice weekly services (on Tuesday and Saturday) from Brussels South airport to Suceava in Romania. As from 14 December 2021 the company also offers a twice weekly service between Brussels South and Debrecen (Hungary). This service will also be flown on Tuesday and Saturday.
Today Wizz Air offers flights to 15 destinations from Brussels South airport.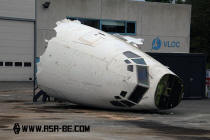 Early July the former DHL Boeing 727-223F – EC-IDQ (ex OO-DHT) was scrapped. The aircraft arrived at Oostende on 16 Oktober 2003 and was used by the VLOC as an instructional airframe.
On 1 July the aircraft was noted with the emergency exits and nose dome missing. On 10 July 2021 only the front section of the aircraft was still present.


(photo Bob Rongé)
Air Belgium announced that the service to Mauritius will start on 15.10.21 and will be flown with the new Airbus A.300neo aircraft. Two of these aircraft will replace the older Airbus A.340's that are operated at this moment.
As from the next winter schedule Ryanair will offer a weekly Brussels to Agadir service? This is part of the new Ryanair hub at Agadir
Today, 29 June 2021, The very famous black and gold painted Boeing Stearman 'Old Crow' was dismantled in the R.A.R. bvba workshop at Antwerp airport. The aircraft will be put in a container for shipment from Antwerp harbour to Savannah, Georgia, U.S.A. The owner and storyteller Hans Nordsiek decided to move to the U.S.A. and he takes his beloved aircraft with him. This is definitely a loss for the European fly-in and airshow scene.
Today Luxaviation announced its LXA Flyer program. In this program the company will operate five brandnew Beech 250 turboprop aircraft for charter operations. Two aircraft are already operational and one of these is assigned to Luxaviation Belgium at Kortrijk/Wevelgem airport. Luxaviation intends to take a share in the market segment dominated by operators flying Pilatus PC.12 aircraft.

During the past weeks, Brussels Airlines has noted a significant rise in the number of bookings. Thanks to the ongoing vaccination, the European vaccination certificate and the ease on travel restrictions the numbers have risen by 30 to 50% on holiday destinations.

Several Belgian news websites announced that Air Antwerp will go into liquidation. The company is unable to recover from the Covid-19 restrictions that resulted in almost one year without scheduled flights. The sole aircraft was already returned to the Swedish owner several weeks ago.
The winter season will see two new routes flown by Ryanair: Essaouira, Morocco (Thursday & Sunday) and Paphos, Cyprus (Tuesday & Sunday) will be added to the regular services. Both destinations will be flown by Boeing 737-800. Tickets are available on the Ryanair website.

Liege Airport and Saudia Cargo signed a commercial partnership until 2023. The company will increase cargo flights to and from the airport which, in turn, will be connected to Saudia Cargo's vast global network. Saudia Cargo is the air freight company of Saudi Arabian Airlines based in Jeddah with numerous operations in Europe. The company enjoys a solid reputation and is part of the world's largest air cargo alliance, Skyteam cargo. Saudia Cargo is famous for its premium air cargo shipping services of all types of cargo such as pharmaceuticals, e-commerce, live animals and many more. To boost Cargo activities and operational flexibility, Saudia Cargo has chosen Liege Airport as an additional airport in Europe for its regular cargo operations as well as for Charter flights.
As from 30 June ASL Fly Executive offers a twice a week service from Brussel to Ibiza using their Embraer Emb.135 aircraft. This service will be flown on Wednesday and Saturday till 18 August 2021.
At the same time the company announced that they will also offer an Antwerp to Innsbruck service again during the coming winter. This service will be available from 15.01.2022 till 26.03.22.
After many difficult months of travel restrictions and even travel bans, Brussels Airport, and home carriers Brussels Airlines and TUI are ready for the summer season. Particular attention will be paid to safety, with sanitary measures at the airport and on board the aircraft constantly strengthened and updated. Moreover, today, 95% of travellers leave Brussels Airport with a negative PCR test. As to the network served, Brussels Airlines will operate flights to 78 destinations and TUI to 75 destinations.
TUI is very positive after the long Ascension weekend. During this week the company operated 87 flights with a 92% or more occupation rate. In addition to the Spanish destinations the company restarted flights to five Greek destinations
Last week the airline received 14% more bookings than during the same week in 2019 (pre-Covid-19)
08/05/2021
Adapted Covid-19 rules for Belgian G.A.

In a note published on 7 May 2021 the Belgian C.A.A. adapted the Covid-19 rules for General Aviation flights in Belgium.
Flights with family members or very close contacts in one aircraft are possible again without any restriction.
Flights with 'third parties' are allowed when all on board wear mouth masks and handgels are used. The rules allow aeroclubs to offer introduction and initiation flights again.
Also balloon flights (with passengers) and paradrop activities can restart as from today.

Aerocircular, a company for dismantling aircraft, that started operations at Ostend Airport in 2019 with the help of an investment by the Flemish government has been declared bankrupt.
Brussels Airlines reported as loss of 70 milj. Euro for the first quarter of 2021. The company counted 192.000 passengers during the first three months of 2021, a reduction with 88%. (during the first two months of 2020 there was no Covid-19 impact).
The company only flew 1.791 flights, 87% less than in 2020.
During the night of 18 July 2018 the hangar of the Aeroclub van Brasschaat was completely destroyed by fire.
Almost three years later the construction of a new hangar has started. We presume it will be finished in the coming weeks.
As the restriction on non-essential travel is coming to an end on April 19th, TUI is planning to start flying out of Antwerp as from April 20th.
The company will fly twice weekly to Malaga (TUE&SAT), Alicante(WAD&SUN), Ibiza(MON&FRI), Mallorca (THU&SUN) and Murcia (WED&SAT).
On June 18th, a new destination will be added : Avignon which will be flown on Monday and Friday.
NHV Group today announced a new contract with PSE Kinsale Energy Ltd in support of its decommissioning operations in the Celtic Sea.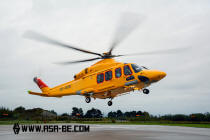 The transfer flights towards the Stena Spey drilling rig, about 50 km off the south coast of Cork, are expected to start in April 2021 for a duration of six to eight months. NHV AS Denmark, NHV's Danish branch, will be performing the contract. The agreement facilitates the provision of one dedicated Leonardo AW139 aircraft.
Under the current Covid-19 restrictions flight training was limited to student-pilots working towards a CPL/ATPL licence.
Under the revised rules implemented from 08 March 2021 flight-training for student-pilots working towards a PPL licence is possible again. But only for student-pilots who started their flight training before the start of the pandemic
If we understand the new regulations correct, flight training for new students is still prohibited.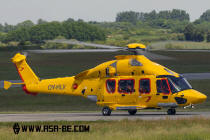 NHV Group today announced a new contract with Allseas to provide helicopter services in support of the Energinet Europipe II Branch Pipeline project. The weekly H175 flights will depart from NHV's base in Esbjerg.
Yesterday the Morocco Health Secretary decided to immediately stop all flights between Morocco and Belgium. The reason is, as always, the Covid 19 pandemic.
There will be no services between the two countries till, at least, 21 March.
Brussels Airlines is slowly expanding its flight for holidaymakers
• 78 destinations for the summer time-table
• Focus on holiday destinations
• Start of the Brussel-Frankfurt service
• All tariffs remain flexible
As it is expected that demand for summer voyages will rise over the coming months, Brussels Airlines wants to offer its customers interesting holiday destinations.
Last year JMB Aircraft won the Fliegermagazine award for 'Best 600 kg UL Ultralight Plane'. This year the company is nominated again, this time for 'Best New Ultralight'.
The Fliegermagazine award is organised for the tenth time this year.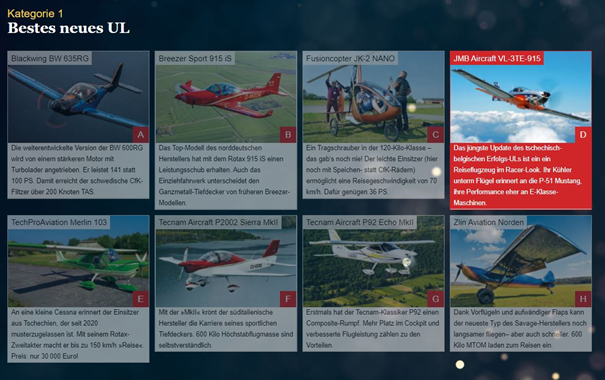 After almost 2 years on the ground, Boeing 737Max – OO-MAX - is the first TUI Fly aircraft that returned to service today. The aircraft left Brussels airport this morning for a flight to Alicante. During the previous days the company flew some 'operational readiness flights' in order to prepare the aircraft and crew for the return to service. These flights lasted about one hour including approaches on order to test the manual and automatic landings.

This year too skeyes is looking for new air traffic controllers. Candidates can register for the recruitment procedure from 15 February to 14 March 2021. It consists of five stages. Only those who pass each stage separately will move on to the next stage. Those who pass the entire process can start the training on 1 September 2021 to become an air traffic controller.
Candidates must hold a secondary education diploma, be less than 30 years old on the closing date for registration and be 18 years old on 1 September 2021.
It seems Air Belgium will cooperate with the French CMA CGM Group to start up a cargo operation. CMA CGM acquired two Airbus A.330 freighter that will be operated by Air Belgium. Air Belgium itself will acquire an additional two aircraft. All aircraft are former Qatar Airways machines. So the company intends to start operations with four aircraft on routes from Europe to China.
Air Belgium just announced the intention to start full cargo operations from Liège/Bierset airport using Airbus A.330 aircraft. The company plans to start operations with two aircraft as early as next month.
It is not clear if their is any connection with the announcement from Fedex that it will downsize operations at Liège airport. Air Belgium CEO Terzakis was, years ago, instrumental in the start of TNT Airways operations at Liège airport. So, this link certainly exists !
Flyinggroup recently signed an FBO agreement with Jet Aviation. Jet Aviation will support Flyinggroup aircraft with handling services on flights throughout Europe, the Middle East and Asia.
(source : Business Air News)
Flight training is allowed again as is training to obtain a car driving licence. For flight training some restrictions are still in use. The Belgian C.A.A. agreed to allow all training. But the Covid-19 expert group, who advise the Federal Government, suggested to limit flight training to student pilots working towards a Commercial Pilot Licence. So, all training flights for students hoping to obtain a PPL (Private Pilot Licence) are still prohibited at his moment.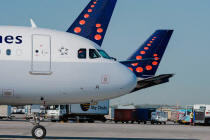 During Februart and March Brussels Airlines will cancel up to 900 flights. The reason is simple, a lack of passengers.
Some destinations as Barcelona, Göteborg, Rome and Wien will not be serviced during these two months. Several other cities will be serviced with a reduced number of flights. During February the company will only fly 7% of the flights offered in the same month last year. For March 12% of the flights are still planned.
The company fears that possible government restrictions on non-essential travelling may have an additional impact.
All flights to African destinations remain on the planning.
The two previous years were difficult for Noordzee Helikopters Vlaanderen (N.H.V.) due to the reduced workload for the oil and gas business and the Covid-19 pandemic
The company recently finalised and agreement with major shareholder Ardian and several banks. The company will also continue with the optimalisation of its fleet.
A long standing dispute with N.H.V. founder E. Van Hal was also solved.
(source : De Tijd)
After more than 22 months on the ground, the four Belgian registered Boeing 737MAX can return to service in the coming days. Normally the European Aviation Authority EASA will allow the return into service next week. The aircraft were grounded on 12 March 2019 as a result of a worldwide ban on this type after a second fatal crash.
Four TUI Belgium aircraft are since parked at Brussels Airport. We suppose that the aircraft will need some maintenance and checks before returning to service. The fact that these aircraft have been inactive for such a long period 'disappeared' in the massive turn-down as a result of Covid-19.

During the pandemic year of 2020 only 88.036 passengers passed through Antwerp Airport. Compared to the 306.330 in 2019 this is a decrease of 71,3%.
There was also a decrease of 34% in businessflights.
Delta Air Lines will fly a full freighter regular service between Brussels airport and Detroit starting on 18 January. Initially there will be two weekly services operated with Airbus A.330 aircraft. From February three weekly flights are planned.
Cargo will included Covid-19 vaccines produced in Belgium as well as medical equipment, pharmaceuticals and US mail.

Air Antwerp initially intended to restart the Antwerpen to London City service on 3 January 2021. The company now announced that they will only start flying from 1st March 2021. The actual Covid situation with a new lockdown in London and quarantine and PCR test for travelers makes it almost impossible to travel between these two destinations
The sole Air Antwerp Fokker 50 remains available for charter.
Ultralight Concept, the company designed and builds the Stampe SV.4RS Ultralight recently changed their name. They now are Tauri Industries.
This change is almost certainly the result of the entry of a new shareholder who provided 'fresh money' to the company.
Today, 17 December, just before noon, Spitfire Mk.IX – G-IRTY – arrived at Antwerp Airport after a flight from Goodwood (UK).
This iconic machine was used last year for an around-the-world flight. It left Goodwood on 5 August 2019 an arrived back home on 5 December 2019 making 74 flights !

The aircraft was obtained from the Aviodome at Amsterdam by Historic Flying/Karel Bos several years ago and restored to flying condition by Historic Flying at Duxford. It flies all silver – an unusual scheme for a Spitfire !
From Antwerp airport the aircraft continues to Billund (Denmark)


(Photo's Bob Rongé)
During November 2020 only 233.528 passengers passed through Brussels Airport (- 88.30%). 117.253 where departing (-87.90%) and 116.275 arriving (-88.70%)
Movements during November 2020 went down with 70.70% from 18.063 to only 5.299.
Full freighter cargo went up again with more than 23% tp 16.229 tons. Belly freight went down from 11.945 tons to 6.802 tons (-43.10%)
Based on the current Covid-19 situation in our country and the rest of the world these figures will not improve in the coming months. Recently United Airlines announced that it will stop the Brussel to Chicago service from Christmas Day, 25 December 2020 due to the low number of passengers!
Today SABCA has its 100th anniversary. Due to corona the festivities have been postponed to next year.
This morning a press conference was given by Sabca CEO Dr. Ir Thibaud Jongen, VKI (von Karman Instituut) Manager Director Peter Grognard and the new DGLV (Directoraat-Generaal Luchtvaart) Directeur-generaal Koen Milis.
Sabca CEO presented two new books on this occasion.
NHV Group today announced the sale of its remaining H155 aircraft to HeliGlobe (Denmark). The brokerage company entered into the agreement on behalf of their client Air Greenland. The six aircraft will be delivered over a period of six months starting in the first quarter of next year. "This phasing-out project is part of NHV's ongoing fleet rationalization strategy. Whilst they have always served us well as we have grown our business and developed new markets, the time is right to give them a new purpose. "The company has been actively managing its fleet by renewing older aircraft with newer technology aircraft, while also reducing the number of fleet types the company operates for oil and gas. Replacing older aircraft with newer technology aircraft provides greater efficiencies, more capabilities and improved reliability for clients, and is central to NHV's long-term success," added Thomas Hütsch, COO of the NHV Group. NHV Group currently operates a standardized fleet of sixty-four aircraft. The company has recently invested in highly advanced Airbus H175, H145, Leonardo AW169 and AW139 aircraft to support new contracts.
Last Tuesday Dassault Aviation rolled out the first Falcon 6X bizjet. Sabca participates in this program. The Brussels plant produces a 4.500 liter fueltank. The Lummen plant is responsible for the production of composite parts for the tail.
The Sabca division in Casablanca (Marocco) delivers parts for the aircraft fuselage.
First flight of the Falcon 6X is planned for 2021. First deliveries a year later.
In November, 233,528 passengers passed through Brussels Airport, representing barely 12% year-on-year. The numerous travel restrictions continue to weaken a sector which is hoping to make a small recovery over the Christmas holidays. Air freight, meanwhile, is on the rise for the sixth month running. The airport is playing a major role in transporting COVID-19 vaccines worldwide.

During November Oostende airport handled 3.917 tonnes of air freight. An increase of 66.20% compared to the same month last year. The total number of freight handled this year rose with 140 % compared to 2019.
Only 1.854 passengers used Oostende airport during November, a decline with 93%. This number is unlikely to rise in the coming weeks as TUI Fly decided to temporarily suspend all operations at the regional airports until February 2021.

In order to accommodate the new Airbus A.400M transport aircraft the Belgian Defence Cabinet opened a DBFM (Design, Build, Finance, Maintain) contract for the construction of a new hangar. This construction must accommodate three aircraft. The realisation of this hangar is planned for June 2021 and is realised by AG Real Estate, a company linked to AG insurance.
The hangar will be about 185 meters long and 75 meters width. This is about the size of two football fields. It will have an height of about 30 meters.
Defence will launch a second DBFM contract for the total renovation of the existing buildings and hangars at Melsbroek AFB.
United Airlines started operating extra charter flights between Brussels Airport and Chicago transporting the Covid-19 vaccin produced by Pfizer in their Belgian facility. The F.A.A. gave an exemption to United Airlines to carry up to five times the volume of 'dry ice' than normally allowed. The volume of ice needed to transport the vaccin may be up to 7.5 tons per flight !
Brussels Airport is very well prepared for this type of transport. Brucargo has up to 30.000 m² of temperature controlled storage facilities and it has a lot of expertise in handling this type of cargo based on transport of the Ebola-vaccin in the past.

Historic and symbolic day for Liege Airport: the milestone of 1 million tonnes transported was reached with the landing of a plane from the Russian company Airbridge Cargo chartered by the Chinese company HongYuan and handled by the French company WFS and the Belgian company Belgium Airport Services (BAS). This international logistics chain is a fine example of the development of Liege Airport.
The traffic figures for week 47 (16 – 23 November 2020) show a continuing decline - 5.2% down on the previous week and nearly 64% down on 2019.
source : eurocontrol
On Saturday 21.11.20, a professional team was busy cleaning an impressive Wright R.3350 Cyclone Turbo Compound engine and propeller in front of a Flying Group hangar at Antwerp Airport. This 18 cylinder engine, delivering 2.500 hp, comes from a former Dutch Navy aircraft and was part of the Richard van As legacy. It was stored in his hangar at Midden Zeeland and auctioned some months ago.
We presume it will become an eye-catcher in the new, totally renovated, Flying Group headquarters at Antwerp Airport.
The airport counted 312.556 passengers. This number is 86.50% lower than the same month last year and also lower than the previous month September 2020, when 379.303 passengers used Brussels airport.
Movements are 66.50% down compared to last year (6.900 versus 20.622)
During Oktober total flown cargo was 49.709 tons or 17.10% more than in Oktober 2019. Full freighter cargo went up with 114.40% to 19.468 tons.
Cathay Pacific will not restart the service from Hong-Kong to Brussel. This service, flown with Airbus A.350 aircraft, was started early 2018 and stopped in March 2020 as a result of the lockdown in our country at that moment. The company now decided to cancel seven long-haul services including the flight to Brussels.
Due to the corona pandemic, TUI has decided to put all its flights from Antwerp, Ostend and Liège airport on hold till Februari 11th, 2021. Although these regional airports are an important part of the network, the company now needs to optimise its flights and therefor concentrates on Brussels and Charleroi.
This year, the 36th Air Cargo News Awards was held in London and, exceptionally, was broadcast as a video conference on account of the Covid-19 crisis. On this occasion, 13 companies received a trophy corresponding to the category in which they were competing.
In the category 'Best Cargo Hub of the Year', Liege Airport was nominated alongside major participants: Amsterdam Airport Schiphol, Anchorage International Airport (USA), Brussels Airport Company and Hong Kong International Airport.
Despite the fame of these airports, the award was in fact given to Liege Airport! This prize is based on an inquiry during which several performance indicators are measured and compared. This international recognition is the result of a successful bold strategy focussed on cargo, diversification and innovation.
Today, Flying Group presented their renovated, energy-neutral, headquarters at Antwerp Airport to the media. Founder and president of the board Bernard Van Milders and CEO Johan Van Lokeren gave more info about the future of the group and the impact of the Covid-19 pandemic on the company and its operations. They also launched the new website and adapted logo under the new baseline 'Destined to Delight'!
More info in the next issue of our magazine Aeronews of Belgium
23/10/2020
Turkish Sonaca 201 written off in an accident

Yesterday, 22 October, the Turkish flying school Ayjet lost one of their Sonaca 201 aircraft in an accident. TC-UUG, the former OO-XSH, was destroyed in a failed landing at Istanbul/Hezarfen airport. The sole occupant, a student-pilot, was injured but died the day after.

During September 2020 the airport handled 379.303 passengers (-84.80%).
Movements went down with 66.80% (7.141 versus 21.533). But cargo flights rose with almost 40% (1.644 versus 1.175). The volume of cargo flown from or to Brussels airport went up from 39.394 tons to 46.832 tons. Full freighter volumes even rose with 88.80% (17.498 versus 9.270). The cargo transported as belly cargo on passenger flights went down with almost 50%.
Airbus A.340 - OO-ADB – left Charleroi/Brussels South airport for Tarbes (France) on 19.10.20. Together with OO-ABE it will be stored. Both airframes are looked after by TARMAC (Tarbes Advanced Recycling and Maintenance Aircraft Company) a company that specialises in long-term storage of airliners.

The Swiss Air Force has certified the Sonaca 200 Trainer Pro for the initial aptitude assessment programme called"SPHAIR".
The objective of the SPHAIR programme is to discover and assess young talents for a career as a pilot in the Swiss Air Force or general aviation
To obtain SPHAIR certification, the Sonaca 200 has undergone a thorough assessment on the ground and in flight.
"The Sonaca 200 flies smoothly and precisely. The aircraft is very stable at all flight attitudes and in all speed ranges. It benefits from very good visibility and comfortable seats. The plane also has a significant endurance of nearly seven hours with two people on board" .SPHAIR.
Initially Air Belgium intended to start a service from Charleroi/Brussels South airport to Mauritius on 15 December. Now the company announced that this service will start on 30 March 2021 at the earliest.


Today Sonaca announced the sale of two Sonaca 200 aircraft to Motorfluggruppe Zurich (Aeroclub and Flying School)
"We have chosen the Sonaca 200 because it is a robust and easy to repair trainer aircraft that can be flown even by people of different sizes. With a payload of 270 kg and very good endurance, the Sonaca 200 is an excellent aircraft for basic training. It is also certified for night flights. At the same time, our MFGZ maintenance center will expand its service offering and offer maintenance for Sonaca 200 aircraft and Rotax engines" Andreas Carl, Head of Operations, Motorfluggruppe Zurich (MFGZ, Switzerland).
"We are very pleased that Motorfluggruppe Zurich has selected the Sonaca 200 after a rigorous and thorough comparative study. The Sonaca 200, a certified two-seater developed in close collaboration with the field, is an aircraft that is perfectly suited for ab-initio training, but also for navigation because of its payload and autonomy" Pierre Van Wetter, Chief Commercial Officer Sonaca Aircraft.
Delivery of the two Sonaca 200 Trainer Pro aircraft is scheduled for July 2021.
Last month Ukraine International Airlines announced the restart of the Kiev to Brussel service as from October 1st.
Now the company announced that this service will only restart on October 24th at the earliest. The very low number of tickets sold seems to be the reason.
Brussels Airport introduced several measures in order to reduce the health-risk of the airport passengers as much as possible.
The airport works within the recommendations issued by the ICAO and EASA/ECDC.
Brussels Airport got congratulations for their work regarding physical distancing, protection for the employees, cleaning and measures regarding 'food & beverage' as well as their communication.
This accreditation is valid during the coming 12 months
Eurocontrol still gives very interesting insights into traffic numbers over Belgium. Yesterday 29.09.20 462 flights (arrivals/departures) were counted, compared to 2.019 flights on the same day in 2019. (= - 56,9 %) Brussels airport counted 210 flights, 138 operated from Liège/Bierset and 66 from Charleroi. On 01.09.20 this numbers were 49,3 % less than on the same day the previous year. So, during September, the situation did not improve at all ! (source : Eurocontrol)


Recently Air Antwerp restarted the Antwerpen to London/City service. Due to the very low frequency of the flights offered (4 return-flights per week) there is room for more activity. Via broker Aviation Factory/Vizion Air the aircraft is now also available for charter flights.
As from 1 oktober, Ukraine International Airlines will resume the regular service connecting Kiev with Brussel. Three flights per week are offered (Monday, Wednesday and Friday)
ASL recently announced that their biz jet fleet will grow with 8 additional aircraft. Most of them are already known to us, but there still are some other aircraft that will arrive in the near future. This includes a second Embraer Legacy 500 and a new Pilatus PC.12NG. The eight aircraft are 1 Falcon 7X and 1 Embraer Legacy 600 based at Eindhoven. 2 Embraer Legacy 500's based at Kortrijk and Antwerpen. A single Cessna 680 based at Bucharest. 2 Cessna 510 Mustangs and a Pilatus PC.12NG all based at Antwerpen.
The ASL Group now has more than 40 aircraft in operation.
During August 2020 a total of 12.415 passengers passed though the airport. Still 62.8% less than in the same month last year. The impact of the Covid 19 pandemic in Spain is a negative factor for the airport. All TUI Fly flights to destinations in Spain are cancelled till 22 September 2020.
Movements went down with 22%. Also the number of business flights is lower than in the same month last year.
Brussels Airlines plans to operate the following long-haul flights with their Airbus A.330 aircraft. This schedule should be correct for September and October 2020.
Brussels – Accra 2 weekly (eff 11SEP20)
Brussels – Banjul – Dakar – Brussels 1 weekly
Brussels – Bujumbura – Entebbe 1 weekly
Brussels – Cotonou – Abidjan – Brussels 2 weekly (3 weekly from 12SEP20)
Brussels – Dakar 3 weekly (2 weekly from 07SEP20)
Brussels – Douala – Yaounde 3 weekly
Brussels – Entebbe – Kigali 2 weekly
Brussels – Freetown – Dakar – Brussels 1 weekly (2 weekly from 13SEP20)
Brussels – Kinshasa 3 weekly (4 weekly from 30SEP20)
Brussels – Lome – Abidjan – Brussels 2 weekly
Brussels – Monrovia – Abidjan – Brussels 2 weekly
Brussels – New York JFK 3 weekly (eff 01OCT20)
(source: routesonline)
TUI plans the following routes from Antwerp during september 2020
Antwerp – Alicante 3 weekly
Antwerp – Corvera 2 weekly
Antwerp – Ibiza (eff 25SEP20) 2 weekly
Antwerp – Malaga 3 weekly
Antwerp – Palma Mallorca (eff 24SEP20) 2 weekly
Antwerp – Split (eff 25SEP20) 1 weekly
(source : routesonline)
Initially Thai Airways intended to restart the Bangkok to Brussels service on 2th Oktober. The company now announced that all flights still 31 Oktober are cancelled.
During July 2020 the airport handled 525.022 passengers, still almost 81% less than the some month last year. Movements are still down with 63.70% (8.201 comparted to 22.599)
Only the cargo flown in and out Brussels Airport remains healthy with a 9,90% rise compared to July 2019
Last week United Airlines restarted flights from Brussels Airport to Chicago and New York/Newark. At this moment the company offers 4 flights to Chicago (Monday, Tuesday, Thursday and Saturday) and 3 to Newark (Wednesday, Friday and Sunday). All flights are flown with Boeing 787 aircraft.
60 people will lose their job at Brussels Airlines as a result of the restructuring announced some months ago. There will be no redundancies for pilots and flight attendants.
The number of people that lose their job is limited because almost 300 people choose to leave the company on a voluntary basis and another 150 go into (early) retirement. Finally 100 workers will continue to work on a part-time basis.
Eurocontrol gives very interesting insights into the airline traffic over Europe. When comparing Monday 06 July with Monday 20 July 2020 traffic went up with 6% in Belgium. On that day there were 511 arrivals and departures from Belgian airports.
When looking at general figures, flights over Europe are 63% down compared to July 2019. Airlines are 70% down. Biz-aviation is recovering a lot faster with only 13% less than a year ago. Bizjet traffic represents 14% of the total traffic. Cargo-flights are on the same level as a year ago.
(source : Eurocontrol)
Minister De Croo announced the signing of an agreement that will result in a U.S. immigration pre clearance procedure at Brussels Airport. This will ease entry into the U.S.A. considerably and will give Brussels Airport a major advantage. U.S. immigration officers will be based at Brussels Airport in order to perform their activities. Until now this procedure only exist if you fly from Ireland (Dublin or Shannon) to the U.S.A.
NHV Group is pleased to announce that its H175 fleet surpassed its first 40,000 flight hours. This significant milestone proves this super-medium-sized rotorcraft's capabilities and reliability in highly demanding operations, especially the transportation of personnel and supplies to offshore oil and gas platforms. At present the worldwide H175 fleet has accumulated over 66,000 flight hours, of which NHV thus accounted for more than 60%. The 40,000 hours have been accumulated by NHV's fleet of thirteen H175s. NHV was the global launching customer fort he H175.
The first two aircraft entered into service in December 2014. Initially operated from Den Helder, NHV gradually expanded its H175 operations to other bases in the North Sea and West Africa, where the aircraft has accumulated experience and gained maturity.


(photo Bob Rongé)
Today, 15 July, Air Belgium flight KF5961 will depart to Fort-de-France and Pointe-à-Pitre from Charleroi/Brussels South airport
Adult passengers and children older than 11 years must precent a PCR test carried out within 72 hours before departure. If not they will be denied boarding

Liège Airport remained very active during the whole Cobid 19 pandemic with a lot of freight traffic.
But passenger traffic came to a complete standstill since 20 March 2020. Now the airport announced that they intend to resume passenger flights on Friday 17 July. TUI will restart its operations and offers 11 destinations in 4 countries (Spain, Turley, Greece and Morocco)
(source Liège Airport)
Lufthansa Group intends to launch a holiday service from Frankfurt to Windhoek from the end of September 2020. Lufthansa will increasingly focus on tourist routes and, therefore, it has now founded a new company under the name "Ocean" that is to be used for precisely those holiday flights, by merging subsidiaries in order to save costs. However, Ocean is not a new subsidiary airline, but only a flight operation with an "Air Operator Certificate" (AOC) licence. You will never see any aircraft in a new "Ocean" livery in the future. This service will be operated by Brussels Airlines on behalf of Eurowings using an airbus A.330-300. At this moment there is still a ban on flights into Namibia imposed by the local government.
Today TUI restarted its flights from Antwerp Airport after the abrupt stop due to the Covid 19 pandemic in mid March. Today Embraer Emb.190 OO-JEM performed the first service to Split as 'Beauty27G'.

(photo : Hugo De Backer)

His Majesty King Philippe of the Belgians paid a visit to Liege
Airport to thank the staff and key partners for their efforts in enabling the efficient distribution of medical supplies to Belgium and across Europe during the Covid-19 pandemic, and the vital role of logistics to support Belgium and Europe's economic recovery. During his visit, King Philippe participated in a roundtable discussion with representatives of key partners of Liege Airport, including Alibaba Group. The King expressed warm appreciation for the efficient distribution and logistics capabilities of Alibaba's eWTP Hub and Liege Airport.

Lowcost carrier Ryanair intends to fire 44 pilots and 40 cabin crew, all Belgian based personnel. This is, almost certainly, a result of the lower number of flights the company operates from Brussels and Charleroi/Brussels South airports.
Initially Thai Airways announced a restart of the scheduled flights into Brussels for 2th August 2020. Now the company postponed this untill 1th September. At that moment they will offer 3 flights per week (Tuesday, Friday and Sunday)

Passenger numbers were still 96.10% down compared to June 2019. Only 1.871 passengers passed throught the gates.
For the second quarter 2.791 passengers where counted compared to 192.419 last year (minus 97.80%)
The cargo volume rose to a record 5.666 tonnes, an increase with more than 165% compared to June 2019. During the first quarter of 2020 the airport handled 15.065 tonnes (+ 178%). This number is already higher than the total volume handled during 2019.
During June 2020 only 2.894 passengers used Antwerp Airport. 91% less than a year ago.
Business aviation already showed more activity than during the previous months. TUI Fly will restart its activities on 10 July with flights to Split and Ibiza.
Number of passengers to exceed the 10,000 mark on the July 1st.
Tomorrow will see the official start of the summer holidays. Since the restart of non-essential travels within Europe on the 15th of June and as more countries reopened their borders, Brussels Airport has been adding more destinations to its network every week. At the start of the holidays, more than 100, mainly European, destinations will be served. By the beginning of August, this offer shall have increased to 140 destinations. France, Spain, Portugal, Greece and Italy are some of the flagship countries that look forward to welcoming holidaymakers.
LVL320 Crew training is a subsidiary of Skywings Flight Training, located at Antwerp airport. LVL320 focuses on crew training solutions such as MCC and APS MCC for flight schools and on skill care and screening preparation for qualified Airbus pilots. All the training will be provided on their brand-new static Airbus A320 type-specific MCC simulator.

LVL320 hopes to attract flight schools from all over Europe as a partner for the multi-crew training part of a professional pilot training.
Students are coached by Airbus rated and qualified instructors.
Last Sunday, 21st June 2020, a FlyingGroup Falcon 900 landed safely at Cologne Bonn airport after a flight from Haiti.
On board were 10 orphaned children from Haiti that will live with their adoptive parents in Europe.
'Help A Child', the adoption agency that chartered the flight ran into numerous delays and disappointments. But FlyingGroup accepted this complex mission and finalized it with great success. For this flight the aircraft was crewed by three pilots and a flight attendant.

Alyzia will offer Ground handling services at Brussels airport along Aviapartner.
The French company will receive a temporary licence for 6 months and intend to start on1th July depending on the authorisiation from the Belgian aviation authorities.
The company plans to hire former employees from Swissport.
At this moment the company is active on 8 French airports. This is their first activity outside France.
As from today skydiving is allowed again under the current Covid 19 rules. Jumpers and pilot must wear a mouth-mask (or closed helmet) during the complete flight and jump. Up to 20 people are allowed per flight. The aircraft must be desinfected after each drop. The cockpit of the aircraft when there is a change of pilot.

During May 2020 the cargo transported via Ostend Airport rose with 168,60% (from 1.439 ton in May 2019 to 3.866 ton now)
Only 635 passengers passed through the airport (-98.50%) and 1.101 movements were counted (-59.70%)
Wizz Air announced today a 14th destination from Charleroi Airport. As from 29 October 2020 the company will fly to Bacau in Romania.
The other destinations offered from Charleroi are Boedapest, Boekarest, Chisinau, Cluj-Napoca, Craiova, Iasi, Ljubljana, Skopje, Sofia, Timisoara, Tirana, Warschau and Vienna

During May 2020 the airport handled only 10.938 passengers (- 99% !!). Flights when down from 21.055 to 2.855 (- 86.40%) The cargo transported on full-freighter aircraft rose with 61.50% although the total volume still went down with 8.90 %. This illustrates the importance of the scheduled passenger flights for the transport of cargo.
On Monday 15 june Brussels Airlines offers flights to nine destinations (Madrid, Rome, Berlin, Marseille, Boedapest, Copenhagen, Lissabon, Praag and Vienna).
This is a very limited offer since the company was forced to stop all operations 12 weeks ago. The plan is to offer 59 destinations during the coming months. (see news item dd 26.05.20)
Canadian low cost carrier Air Transat announced that it will not restart the service from Montreal to Brussel this summer. The company will restart its operations on 23th July but decided not to fly to 13 European destinations (including Brussel) this summer.
A return of the company in 2021 is possible but not confirmed at this moment.
Flights are now possible with up to 10 people (from the same 'bubble'). Landing away from the homebase is possible again but PPR from the airfield involved is mandatory. Flights abroad are still not allowed as the Belgian borders are still closed till 15th June 2020.
Balloon flights become possible again but under the strict rules. Passengers need to be part of the same 'bubble'. If not, a plexi screen has to be installed between the different groups. All passengers have to wear mouth masks and gloves. They also have to confirm, before the flight, that they do not have any Covid 19 symptoms. The pilot has to wear a mouth mask and a face-shield.
Para-jumping is still prohibited under the current rules.
Regular flights to Ibiza with a very limited number of passengers (30 to 42). Departing from the G.A. terminal at Brussels Airport, more legroom and 25 kg luggage.
Bodson intends to start with a weekly service starting on 4th July using the Embraer aircraft operated by the ASL Group as an answer to all the questions and concerns that a lot of potential travelers have as a result of the Covid 19 pandemic. The price for a one-way ticket is around 495 euro. But…. you will have your one seat our you will be sitting along a family-member or friend with good food and a glas of champagne. A return to air travel in the late forties, early fifties.
TUI announced that it will restart its operations from Brussels Airport on 20 June. First destination will be Dubrovnik followed by Faro one day later.
Operations from Antwerp Airport are planned to restart on 10 July. The company plans to offer flights from Belgian airports to 72 different destinations from 17 July 2020!
Starting 15 June, Brussels Airport will considerably increase its passenger flights for all travel in the Schengen Area. The flight offer will increase progressively to exceed one hundred destinations in July, thus restoring the connectivity with Europe in a first stage and with part of the rest of the world in a later stage. Thanks to the collaboration of the airlines and all of Brussels Airport's other partners, passengers will again enjoy the pleasure of travelling without stress due to the implementation of numerous precautionary measures.
Good news! The Belgians and even most of the Europeans will again be allowed to travel abroad. As the National Security Council announced on the 3rd of June last, non-essential travel within Europe and the UK is again allowed, with a few exceptions including Greece and Spain that will refuse travellers from Belgium until the beginning of July. For Brussels Airport and its partners this means that passenger activity can resume as of 15 June and, more importantly, that travel to numerous European destinations is again possible.
Wizz Air is adding Tirana to its growing network out of Brussels South Charleroi Airport. They are to open a new base at Tirana/Nënë Tereza and will base three Airbus A.320 there. Tickets are available on www.wizzair.com
Flying cargo, even with passenger aircraft, is a profitable business at this moment.

Brussels Airlines operates two Airbus A.330-300 aircraft on routes to China and several African destinations including Conakry (Guinee) and Abidjan (Ivory Coast)


Air Belgium has 3 aircraft flying between Phnom Penh (Cambodja) and Brussels as well as a route from Jinan (China) to Liège.

And the two Boeing 787's operated by Tui Fly are flying from Hannover to China and Korea for several weeks already.
Today Brussels Airlines will fly a cargo only flight from Brussels to Qingdao (China). A total of 3 flights are planned using an Airbus A.330-300. The company already flew some cargo flights to African destination recently.
Austrian Airlines will restart its service to Brussel on 15 June 2020. The company will use their smallest aircraft (DHC 8 Dash 8 and Embraer 195) at the start. When the number of passengers rises again, the switch to the Airbus A.320 will be made.
Brussels Airlines plans to restart its commercial flights from Brussels Airport on 15 June after a 12 weeks interruption. The company offers an adapted and downsidze summer schedule wich will consist about 30% of the planned summer schedule in Europe and 40% of the long-haul program.
The company plans to offer flights to 59 destinations in 33 countries by the end of August.
In order to prepare for the planned restart, Brussels Airlines puts in place measures to protect its customers and staff during the travel journey, such as additional disinfection of the aircraft and the use of mouth masks. Several other measures are being evaluated together with the authorities and aviation experts.

The Aviation Factory opened an office in the new business aviation terminal operated by NSAC (North Sea Aviation Center) at Ostend Airport. Both companies will join forces.
During the last 8 months of 2019 NSAC handled around 1.800 bizjets flights.
15% of the Aviation Factory's total sales comes from the activities at Ostend Airport.
Private jet company ASL group recently introduced a new logo for the entire group.
"It's not just a logo. It's a brand" says CEO Philippe Bodson. "And we wanted it to communicate a very clear and strong message to the world, especially in these very challenging Covid-times. Not only does this new logo tells who we are, it also tells what we do, how we do it and why we do it. It was a very difficult and very long project. Our previous logo had a very strong visual identity too, but it was ageing, and it wasn't really in line with our vision anymore. ASL Group is a young, dynamic, efficient, fresh, and forward-looking company. We aim for the best services and the best customer experience, and we always aim for higher. This logo represents this vision. A very strong vision and a promise for a brighter future for all the companies that compose our Group today".
14/05/2020
Belgian Air Force defends Benelux airspace

As from today the Belgian Air Force take the responsability to guard the Benelux airspace till mid September 2020. As a result Belgian F.16 fighters based at Florennes AFB are on 24/24 standby and can react within minutes should an unidentied aircraft show intentions to enter the Benelux airspace. Before today the Dutch Air Force took this responsability.
After more than 7 weeks of hibernation, Brussels Airlines has announced that they will resume flights with a reduced network offer as from June 15th. Which destination will be serviced will be communicated as soon as possible.
During the previous month, April 2020, the number of passengers declined with 99.30%. Only 17.042 passengers passed through the airport. (6.672 departing and 10.370 arriving) A number that the airport handles in less than 1 day under normal conditions.
The number of flight dropped with 88% till only 2.360 movements (including 1.466 cargo flights)
Until today all VFR activities are prohibited with the exception of a monthly maintenance flight for each aircraft and some special activities (pipeline control, medevac, …)
From Monday 11 May local VFR flights are allowed when flown solo or when the passengers live under the same roof as the pilot.
Commercial activities, VFR as well as IFR, are possible again. Flight-training organisations have to follow the same strict rules as driving schools. But flight training (theoretical as well as practical) is possible again.

07/05/2020
Corona impact
The Corona crisis has a positive impact on the cargo transported via Ostend airport.
During the first 4 months of 2020 the cargo volume rose by 53% to almost 10.000 tons. During April 2020 5.284 tons were handled (+ 186%).
More full freighter aircraft are active worldwide due to the stop of almost all intercontinental passenger flights (and the cargo space available on these aircraft)
Transport Minister Bellot has confirmed that the airport is considered a public space, where the wearing of a face mask is strongly recommended but not mandatory. Which is logical, considering the low number of passengers that currently pass through the airport. Brussels Airport considers that the wearing of a face mask can be made mandatory by the competent authorities prior to the increase in passenger traffic in the weeks to come. As of 18 May and during the restart of the airport, Brussels Airport will distribute face masks to all passengers and staff.
Wizz Air is one of the first European companies to restart operations. Last Friday the company offers the Wien to Eindhoven service again.
Today the company announced that they will offer a new Brussels South to Wien service starting on 1 July 2020. The service will be flown 5 times per week. Wizz Air already operates from Brussels South but. Wien is the first non East-European destination in their schedule.
The Irish company CityJet announced the decision to close their Brussels hub. CityJet operated several Bombardier CRJ's for Brussels Airlines. This contract was stopped several weeks ago at the start of the Covid 19 crisis.
90 people lose their job as a result of this decision. Cityjet offered AMCI (Aircraft, Crew, Maintenance, Insurance) operations to other airlines but stopped all its activities due to severe financial problems. (source : De Tijd)
In case you ran out of reading material this is an opportunity not to miss...
On Wednesday 29 April 2020 the Belgian Air Force took delivery of their first Falcon 7X bizjet. This aircraft gives the Air Force transatlantic capacity. The aircraft, serial nr 4, is registered on the civil register as OO-LUM. It was flown from Kortrijk to Melsbroek via touch and go's at Kleine Brogel AFB and Beauvechain AFB. It has been in a hangar with Luxaviation/Abelag Aviation at Kortrijk Airport for several weeks where it was prepared for service.
The Belgian C.A.A. extended the closure of the Belgian airspace till 18 May 2020 included. All the rules previously communicated remain in force. As a result almost all General Aviation aircraft remain grounded.
Some pîlots become a little frustated as their Dutch colleagues are still able to make VFR flights. This resulted in quite some activity in Dutch airspace during the good weather period last week.
In the FBO (fixed-base operator) survey 2020 organised by Air International News (AIN) Execujet Brussels (formally known as Abelag Aviation) takes the 23th place in the 'rest of the world' section (excluding the U.S.A.)
Execujet Brussel is the only Belgian FBO in the list and received a 4.13 score. (max is 5.00) This is 0.01 up compared to the previous survey.
Top European FBO is Farnborough Airport with a 4.67 score. (source AIN April 2020)
In a letter to the Belgian government Lufthansa CEO Carsten Spohr confirms the commitment of the German group towards Brussels Airlines. At this moment Brussels Airlines talks with the Belgian Government about financial support for the company. They need a financial injection of around 290 milj. Euro in order to survive the current Covid 19 crisis. In his letter the Lufthansa CEO stresses the importance of the Lufthansa Group (including Austrian, Eurowings and Brussels Airlines) in order to remain competitive on the market. Support from the Belgian government will only be used to support Brussels Airlines. In the past there has been some doubts about the intentions of the German management with the Belgian national airline. The Lufthansa Group is, as 'Star Alliance' member, responsible for about 50% of the traffic at Brussels Airport. Other major foreign carriers, also members of 'Star Alliance', may leave Brussels Airport when Lufthansa Group is no longer involved in the Brussels Airlines operations.
Although we face difficult and uncertain times for aviation, and passenger traffic is almost at a standstill due to the corona crisis, Brussels Airport is also looking to the future.
Brussels Airport is pleased to welcome the Danish airline Sun-Air of Scandinavia, which flies in the colours of British Airways, from September onwards. Sun-Air will start on 7 September with 10 flights a week between Billund and Brussels. This will guarantee the connection between Brussels Airport and the Danish LEGO-city. These flights will be operated with a Dornier 328Jet and you will find them under a British Airways number.
22/04/2020
Aviapartner becomes Belgian again


The chairman of the Aviapartner board, together with some other managers, bought the company-shares from the American Investment fund H.I.G. Capital. As a result of this transaction the company becomes Belgian again. The new owners did not wish to comment on this transaction that was finalized at a moment that the aviation industrie is in the worst crisis in history.
This may be the moment for the company to change name again and return to Belgavia ?
(source : l'Echo)
Belgium's most important fly-in, the Schaffen Diest Oldtimer Fly-in, is cancelled due to the Covid 19 crisis and the ban on major events issued by the federal government till the end of August 2020. The next edition is planned for 13 – 15 August 2021. The Experimental Days will also skip their 2020 edition. They plan the next event from 3 till 5 July 2021 at Leopoldsburg/Sanicole airfield.

Air Antwerp announced initially their intention to restart the Antwerp to London/City service on 4 May. Now they announced the intention not to fly till 1 June. Initially two roundtrips per day will be scheduled. CityJet, the major shareholder of Air Antwerp, received protection against its creditors last Friday. The company is in serious financial troubles. At this moment it is not clear if this will have any impact on Air Antwerp.
18/04/2020
Bizjets flights come to a standstill
Worldwide business jet flights dipped by as much as 79 percent in the first two weeks of April compared tot he same period last year. Fractional ownership felt more steeply than aircraft management and charter operations. In the first half of April just under 1.000 bizjets were recorded operational worldwide with more than 4.000 in the same period of 2019. It seems some operators are offering a 10% discount on flights for smaller bizjets up to 44% for the bigger aircraft !! (source Ainonline.com)
16/04/2020
Changes in the SN Airholding board

Jan Smets, former Governor of the the Belgian National Bank, became co-president of the SN Airholding board. He replaces Etienne Davignon. Davignon kept this position for 18 years but decided to step down as co-president. He remains a member of the board. Former Brussels Airlines CEO Christina Foerster returns as member of the SN Airholding
15/04/2020
60% fewer passengers and 14.6% less cargo
Brussels Airport remains open to connect Belgium to the rest of the world under the safest conditions.
In March, fewer than 800,000 passengers travelled via Brussels Airport. A considerable drop compared to nearly 2 million passengers in March 2019. The corona virus caused numbers to drop week after week. The last week of March, passenger figures showed a decline of 95%. A drop in demand was also noticeable in cargo transport, which was 14.6% lower than the same month last year. Cargo is crucial in these times for stocking our country, and thanks to air cargo, essential products such as pharmaceuticals and medical products can be supplied quickly. The total number of flights fell by 40%.
14/04/2020
First Melsbroek based Airbus A.400M flies!

Yesterday, 13th April, the first (and only) Airbus A.400M ordered by the Luxembourg Armed Forces made its first flight from the Airbus production facility at Sevilla (Spain)
This airframe (c/n 104) will be operated in a joint effort by the Belgian Air Force and the Luxembourg Armed Forces. It will be based at Melsbroek AFB. when delivered in the 2e quarter of this year.


12/04/2020
Belgian airspace remains closed for VFR-flight – latest news

The Belgian C.A.A. adapted the regulations regarding the closure of the Belgian airspace for VFR and training flights that is in force since 18 March 2020. Last Friday they published a note that allows a monthly 1-hour local flight in order to prevent extra wear or damage to aircraft engines as a result of the inactivity of the aircraft involved. As a result, several light aircraft were airborne on Saturday and others will certainly follow.
10/04/2020
URSEL AVIA 2020 cancelled

This event, planned for 27 and 28 June 2020, is the next victim of Covid 19.
The team behind this event just announced that they had to cancel after consultation of the local authorities.
They intend to organise the same event in 2021. An exact date is not known at this moment.
07/04/2020

Our publications are on the way....
Although we are forced to stay at home due to the corona virus, we are still operational. The editorial staff has compiled your Aeronews of Belgium and BCARG publications and they are now in print. Mailing is planned for 15/4/2020.
So you'll soon have something to keep you busy in these strange times.
06/04/2020

Belgian airspace remains closed for VFR flights

The closure of the Belgian airspace for VFR and training flights that was issued on 18th March remains in force till 19th April at 23.59 hrs.
Only Police, SAR and medevac flight are allowed as well as maintenance and pipeline inspection. These rules also apply for remotely piloted aircraft systems (= drones)
04/04/2020
Lockheed Martin gets F.35 contract for delivery to Belgium


De U.S. Goverment accorded a few days ago a USD22.9 million contract to Lockheed Martin. This is part of the agreement with the Belgian government, worth USD 5,1 billion, for the delivery of 34 F.35A fighters. Deliveries are planned from 2023 till 2030.
03/04/2020

Emirates restarts flights to Brussels Airport


Next Monday Emirates will restart its flights to four European destinations, including Brussels. The company will offer three services each week using the Boeing 777-300ER.
These are the first flights since the company stopped its operations last week. Only passengers departing from Dubai are accepted as the country closed its borders to foreign citizens.

The main reason for the restart of these flights is the large cargo capacity of the Boeing 777. The rates for airfreight rose significantly because a large number of passenger flights were stopped. This makes it profitable for the airline to restart some services.
03/04/2020
Sanicole Airshow 2020 cancelled


Although only planned in September of this year, the team behind the annual Sanicole Airshow already decided to cancel this event for 2020. Bringing together more than 40.000 people (35% from abroad) in the restricted area of the airfield is nog a good idea says airshow director Geoffrey Buekenberghs.
The next edition is planned for 10 till 12 September 2021 !
02/04/2020
It should have been a good start
...
The start of 2020 looked as promising as the end of 2019 with good occupation of all TUI and Air Antwerp flights.
However it all changed in the blink of an eye when frontiers closed and the world came to a standstill and Air Antwerp and TUI were forced to keep their aircraft on the ground. This also reflects on the monthly figures of March. What should have been a magnificent first quarter is now reduced to an average one, thanks to corona.
We saw a decline in March of 43,7% compared to the previous year (9.806 pax vs 17.433). Nevertheless we have a small growth of 0.5% in the first quarter.
01/04/2020
Government support for the TUI Group

The German authorities announced that they will support the TUI Group with a 1,8 bilj. loan that must allow the company to survive the current Corona crisis.
The deal has to be confirmed by a group of financial institutions and the company will not pay any dividends to the shareholders as long as this loan is used.
This deal will normally also allow the Belgian branch of the TUI Group to restart its operations after the Corona crisis is over.
28/03/2020

Air Antwerp plans to restart flights on 4 May 2020

Air Antwerp announced that they are working on a restart of their flights between Antwerp Airport and London/City on Monday 4 May 2020. The company stopped its operations since 22 March.
Customers who booked a seat on a flight between today and the planned restart can change their reservation free of charge or cancel their booking.
Because of the fast changing situation Air Antwerp keeps his passengers informed via https://airantwerp.com/COVID-19-measures/COVID19
21/03/2020
Brussels South Charleroi airport closes down

As from next Wednesday 24 March 20 at 23.59 hrs Brussels South Charleroi Airport will close the airport terminal for all passengers and airlines. This closure will continue till, at least, 05 April 20.
Charleroi is the first Belgian airport tot take this decision after more than 90% of the booked passengers do not show up for their flight and the decision of several European countries, including Belgium, to close the border for foreign travelers.
19/03/2020
Passenger numbers at Brussels Airport

During February 2020, 1,738,988 passengers passed through Brussels Airport, which represents a 6% rise compared to the same month last year. This growth is seen both in the number of originating passengers and in the number of transfer passengers. It is worth pointing out however that February 2019 witnessed a nationwide strike on 13 February which kept all aircraft on the ground. February 2020 in turn had an extra day (29/02) as well as the mid-term break, which in last year fell in March. Which to a large extent explains last month's results.
As such, the result for February as a whole is lower than forecasted. Without the effect of the leap day and the mid-term break, growth would have been negative. March points towards a substantial decline in passenger numbers, duet o the Corona crisis.
18/03/2020
Temporary suspension of flights
Due to the Corona virus, Brussels Airlines has decided to suspend all flights between March 21st and April 19th, 2020.


Air Antwerp announces that they will suspend their Antwerp-London City route from March 22nd till April 10th, 2020.
We do hope that the companies survive this setback in already difficult times and that all personnel can return to their jobs in good health.
09/03/2020
New sales for Sonaca 200 trainer

An accredited training organization (member of the Swiss Flight School Association, Swiss PSA), Aero Locarno has chosen the Sonaca 200 to complete and renew its fleet of training aircraft. Following a comparative study, Aero Locarno decided to choose Sonaca Aircraft's two-seater single-engine aircraft. "The Sonaca 200 clearly stands out from the crowd!" bluntly stated Stefano Buratti, Aero Locarno CEO. "With its aluminum structure, the Sonaca 200 is a robust and easy-to-repair trainer aircraft. Stable and agile, the aircraft proved to be easy to fly even in turbulent conditions. The Sonaca 200 is a spacious and comfortable aircraft with optimal visibility on board. We have found our new aircraft for basic training!".
Aero Locarno is Sonaca Aircraft's first Swiss customer. "We are convinced that the Sonaca 200 has its rightful place in Switzerland" said Pierre Van Wetter, Chief Commercial Officer of Sonaca Aircraft "The engine and high rates of climb are particularly well suited to mountain flying, regardless of the aircraft's payload."
04/03/2020

Excellent results for Antwerp Airport

February 2020 was a very good month for Antwerp Airport. 18.827 passengers used the airport, a rise with 22.20% compared to the same month in 2019.
These good results were achieved thanks to the Antwerp to London/City service operated by Air Antwerp and the very good results on the TUI Fly service to Innsbruck. This destination is very popular with people who like to spend their holiday in the snow.
The results could have even been better, but the winterstorms during two weekends in February resulted in some diverted flights and even some cancellations. The Airport management remains vigilant regarding the coming months. The Corona virus will, almost certainly, result in a reduced number of passengers.
12/02/2020
New ownership for Sabca

The Belgian aviation company Sabca has new owners. Sabena Aerospace and FPIM bought the company from Dassault Aviation for 75 mil. Euro's. FPIM the an investment company controlled by the Belgian government. Sabena Aerospace will have 50% + 1 share in this new joint-venture.
08/01/2019
Good results for Air Antwerp


Air Antwerp is flying the Antwerp – London/City route for four months now. During this period the company carried almost 15.000 passengers with their single Fokker 50. During December 2019 the company transported 4.179 passengers. That is a number that VLM never achieved in the past. Air Antwerp plans to have around 50.000 passengers per year.
At this moment the company offers 16 return flights per week between Antwerpen and London/City. There are three services on Monday, Wednesday, Thursday and Friday and two daily flights on Tuesday and Sunday.
With only 15 employees Air Antwerp is one of the smallest airlines in Europe.
03/01/2020
Air Belgium will fly for LOT

The Polish national airline LOT announced the lease of two Air Belgium A.340 aircraft during the first 10 months of 2020. The aircraft will be used on the Warschau to Toronto service. The deal also includes not only the aircraft but also the (Air Belgium) crew.

The two other Air Belgium A.340' s are used on their own services to Guadeloupe and Martinique. Also Surinam Airways regularly uses an Air Belgium aircraft on their service between Paramaribo and Amsterdam/Schiphol.
02/01/2020
Best year ever for Antwerp Airport
During 2019 some 306.330 passengers found their way through Antwerp Airport. This is an all time high and a confirmation that Antwerp airport is worth investing in.
On time performance (OTP) in Antwerp is 98,3%, which ranks it among the best performing airports in Europe.
Congratulations to all personnel, crews and management for their continuing efforts.